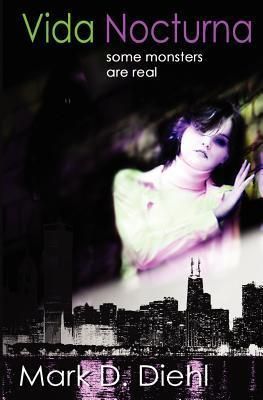 Title: Vida Nocturna
Author: Mark Diehl
Pub. Date: May 12, 2011
Acquired: NetGalley
Find "Vida Nocturna":
Amazon / B&N / Author Page


Only the need will last forever.

Sara has always escaped her real-world fears by reading fantasy and horror stories. Now, as a social-phobic college freshman, she enters a dark world where horror is not supernatural and fantasy is a trap.

Evil is contagious.

Victims become predators, and every predator was once just like Sara. Imagining she'd be different was her first step toward them. Now, draped in the decadent 80s subculture, she's rendered helpless by powers she never imagined.